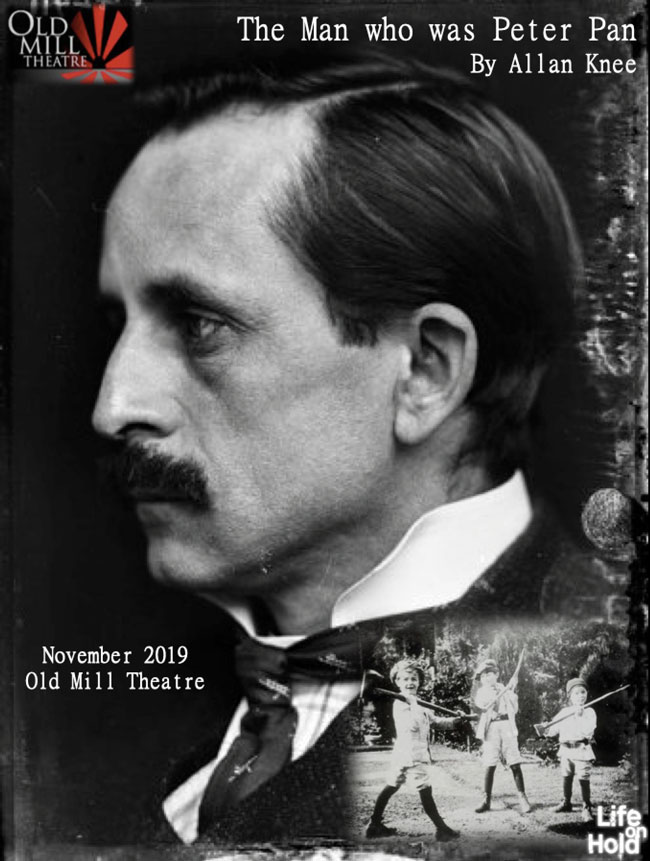 'The Man who was Peter Pan', by Allan Knee, is being staged in Australia for the first time at Old Mill Theatre this November!
Based on a true story, this play tells the story of how JM Barrie met the brothers Llewelyn Davies, & their mother, Sylvia, quite by chance in Kensington Gardens in the late 1890s. This family dramatically changed his life and inspired him to write the classic play Peter Pan. The story proceeds to follow Barrie and the boys into their young manhood as he desperately seeks to hold on to them.
The play became the basis for the Oscar winning film Finding Neverland with Johnny Depp and Kate Winslet – and two musicals.
Cast:
JM Barrie – Gino Cataldo
Sylvia Llewelyn Davies – Anna Head
George LD – Michael Nicholls
Jack LD – Alec Fuderer
Peter LD – Jacob Miles
Michael LD – Charlie Young
Performances @ 7:30pm Nov 1, 2, 6, 8, 9, 13, 14, 16
Matinees @ 2pm Nov 3 & 10
This show is not suited to children under 10.
Details
Starts On
13/11/2019 - 7:30 pm
Ends On
16/11/2019 - 9:30 pm
Cost
$25.00
Event Categories
Venue

South Perth
WA
Australia
6152
P: 9367-8719
Powered by Yendif Technologies