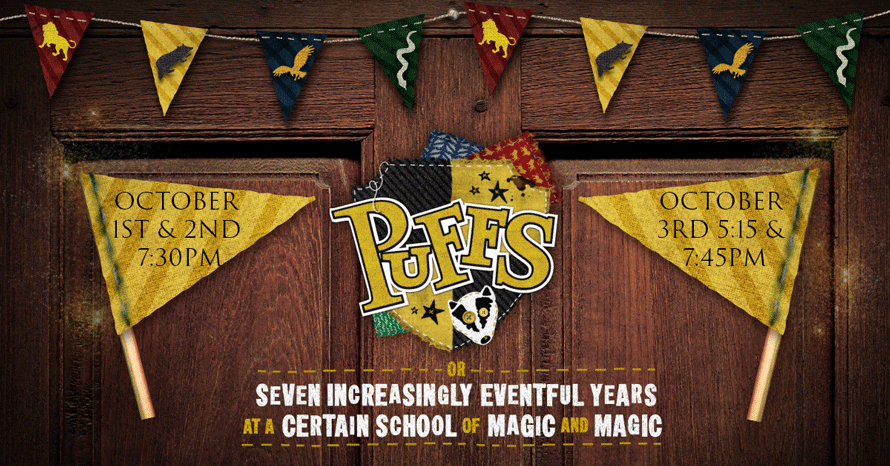 Murdoch Theatre Company presents PUFFs (Or, Seven Increasingly Eventful Years at a Certain School of Magic and Magic).
An adult school of magic
For seven years a certain boy wizard went to Wizard School. This, however, is not his story. This is the story of the Puffs… who just happened to be there too. A play for anyone who has never been destined to save the world.
Tickets are available at: https://www.trybooking.com/BLDFT
General Admission: $20
Concession: $15
**CONTAINS STRONG LANGUAGE. – 15+ RECOMMENDED**
Details
Starts On
01/10/2020 - 7:30 pm
Ends On
03/10/2020 - 9:30 pm
Cost
$20.00
Event Categories
Powered by Yendif Technologies