A Christmas classic by Charles Dickens
New stage adaptation by David Edgar – An Australian Premiere
Directed by Ann Speicher and SJ Christiner
In 1843 literary icon Charles Dickens was so moved and concerned by the exploitation of the underprivileged and overworked children of Victorian England, that he decided to write a political manifesto. Instead, he wrote one of the most enduring and best-loved stories ever written.
In one ghostly Christmas night, cold-hearted businessman Ebenezer Scrooge gets the fright of his life, discovers the truth about himself and learns to love his neighbour.
This critically acclaimed adaptation by David Edgar rediscovers the timeless festive tale of redemption and compassion. A lovely play for the Christmas season which will appeal to young and old alike.
Featuring: Michael Dornan, Mark Dyer, Andrew Govey, Andrea O'Donnell, Kerri-Anne Mulley, SJ Christiner, Kristina Fitzhardinge, Max Leunig, Lewis Wagstaff, River Fitzhardinge, Emily Teune, Gareth Bishop, Erin Shay Horrigan, Lowri Bishop, James Low, Sophia O'Donnell, Penelope Colgan, Mandy Orr, Karin Staflund, Sonia Lowe, Callan Emmerson, Emily Nixon, Phil Readings and Brian Mahoney.
BOOKINGS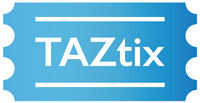 08 9255 3336
  www.TAZtix.com.au
BOOK NOW
On arrival to the theatre please present yourself to
the Harbour Theatre Box Office to check in
and to collect your tickets.
(There is no need to print your Print-At-Home tickets)
—
Please contact TAZ Tix as soon as possible if there are any problems. Tickets may be able to be exchanged to an alternative date (subject to availability) but refunds are not generally given. Harbour Theatre reserves the right to sell any unclaimed tickets or reservations not collected prior to curtain up.
Performance Dates:
NOVEMBER 25, 26, 27*, 30,
DECEMBER 2, 3, 4*, 7, 9, 10, 11*
Evening shows @ 7.30pm
* Sunday Matinees @ 2pm
Details
Starts On
25/11/2022 - 7:30 pm
Ends On
11/12/2022 - 9:30 pm
Cost
$25.50
Event Categories
Powered by Yendif Technologies