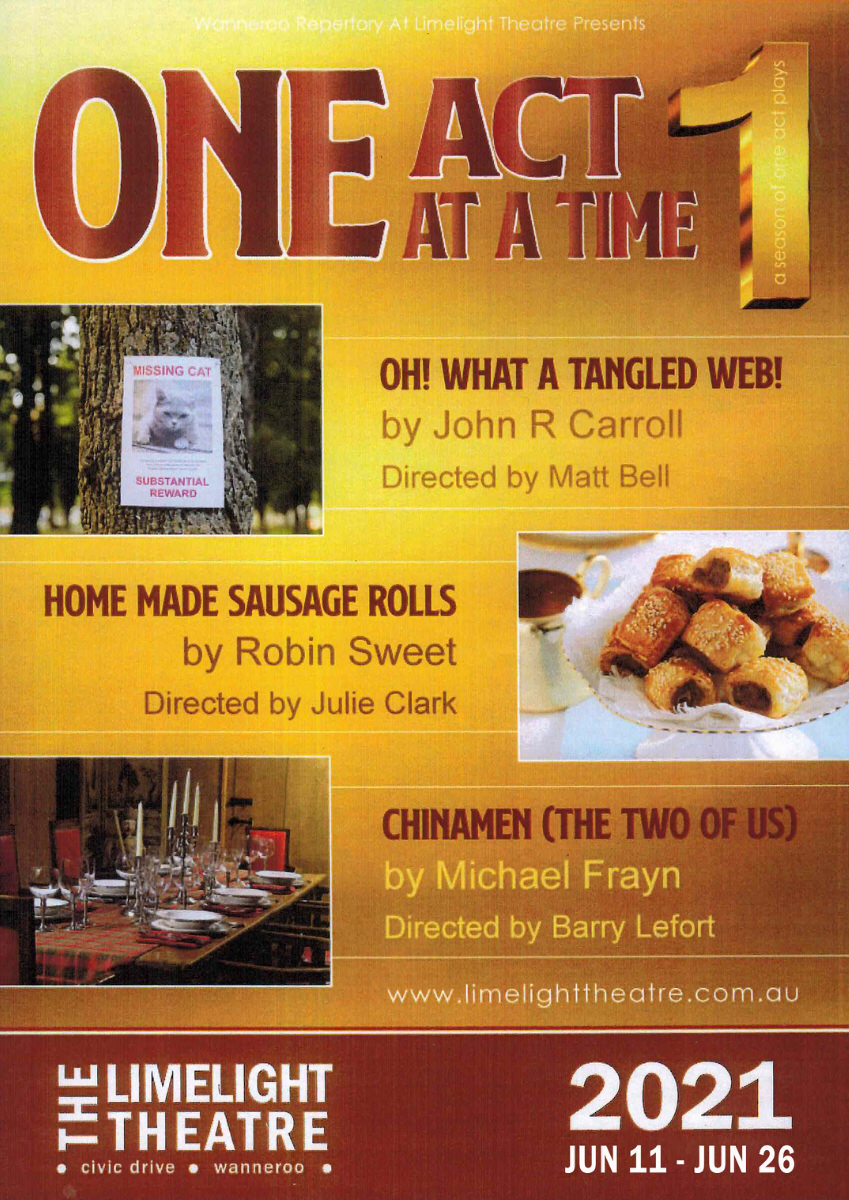 ONE ACT AT A TIME plays at 8pm June 10, 11, 12, 17, 18, 25 and 26 with a 2pm matinee June 19. Tickets are $23, $20 concession and $17 children – book at 
www.limelighttheatre.com.au
 or call 0499 954 016 between 9am and 12pm, Monday, Wednesday and Friday.
WHAT do a funeral, dinner party and an out of-control lie have in common?
They're the subject of three short one-act plays – Homemade Sausage Rolls, The Two of Us or Chinamen and Oh, What A Tangled Web – being presented under the banner of "ONE ACT AT A TIME" at Limelight Theatre.
Written and directed by Julie Clark, Homemade Sausage Rolls features five siblings discussing who was their mother's favourite on the day of her funeral.
The Two of Us or Chinamen, written by Michael Frayn and directed by Barry Lefort, focuses on a couple organising a dinner party – and something going awry before the guests arrive.
Oh, What A Tangled Web is a comedy by John R. Carroll and directed by Matt Bell, follows a lie that grows and grow until 15-year-old Jan is caught out.
Details
Starts On
10/06/2021 - 12:00 am
Ends On
26/06/2021 - 12:00 am
Cost
$23.00
Event Categories
Venue

WANNEROO
WA
Australia
6065
P: 9306-2823
Powered by Yendif Technologies