'Love Letters' tells the story of Melissa and Andy — childhood friends who go their separate ways but remain in contact with each other through their entire lives by writing letters.  The original production was a finalist for the 1990 Pulitzer Prize for Drama.  The script is a summary of Melissa and Andy's lives–their ups and downs, joys and disappointments, triumphs and losses–but throughout it all, they remain lifelong best friends.
The two performers read a lifetime's letters without physically interacting.  As such, 'Love Letters' is a perfect production in these social-distancing times.  Harbour Theatre also takes the safety of its audiences very seriously, and seating will be arranged in line with government guidelines and physical-distancing requirements.  Harbour Theatre is working with MosArts to ensure that hygiene requirements at Camelot are met.
'Love Letters' will be staged for three performances only: Friday July 10 and Saturday July 11 at 7.30pm, plus one of our popular 2pm Sunday matinees on July 12.  With a short season and restricted seating, please book soon on TAZ Tix 9255 3336 (empty seats will be left between groups).
Featuring:
Jarrod Buttery and Meredith Hunter
Due to the Government's COVID19 physical distancing requirements – seating numbers are reduced so PLEASE BOOK EARLY !!
TAZ Tix will be manning all bookings and adding 'spacer' seats between bookings.
Harbour Theatre reserves the right to adjust patron seat allocation due to these requirements.
bookings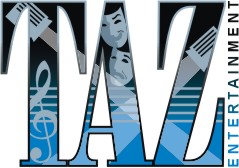 08 9255 3336
  www.taztix.com.au
Details
Starts On
10/07/2020 - 7:30 pm
Ends On
12/07/2020 - 10:00 pm
Cost
$25.50
Event Categories
Powered by Yendif Technologies