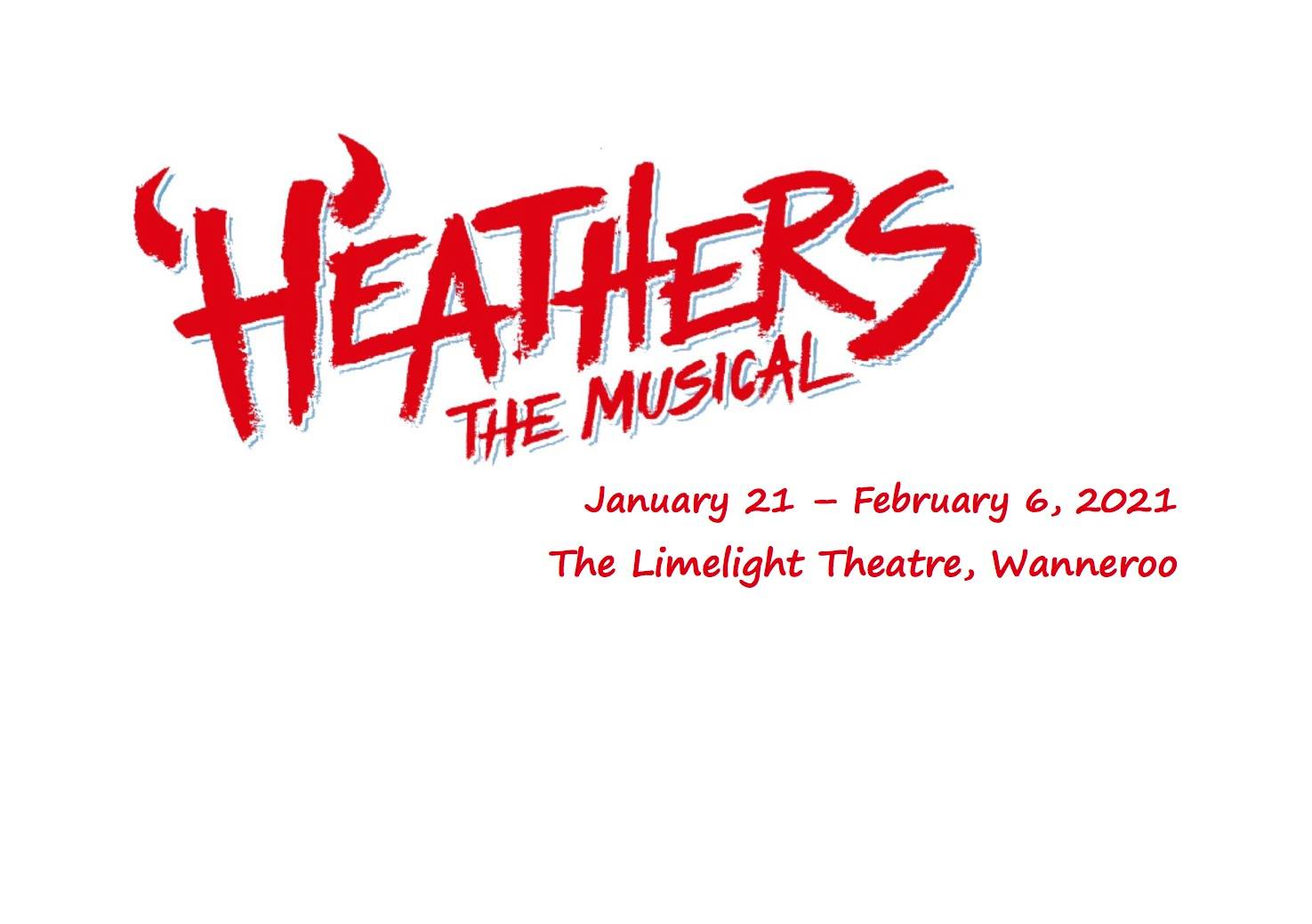 Heathers – The Musical  is based on the cult classic 1980's movie of the same name starring Winona Ryder and Christian Slater. It is the darkly delicious story of Veronica Sawyer, a brainy, beautiful teenage misfit who hustles her way into to the most powerful and ruthless clique at Westerberg High: the Heathers. But before she can get comfortable atop the high school food chain, Veronica falls in love with the dangerously seductive new kid, JD. When Heather Chandler, the Almighty, kicks her out of the group, Veronica decides to bite the bullet and kiss Heather's aerobocized butt… but JD has another plan for that bullet.
Auditions will be held on August 22nd and 23rd with Monday 24th reserved for callbacks. Please book early to secure your preferred time. Auditions will be held at Wanneroo Secondary College.
An information afternoon will be held at the Limelight Theatre on Sunday August 9th at 1pm. You can meet the creative team, learn the audition dance, and ask any questions you have about the show.
Ages stated are 'stage age' only; we anticipate that people older than teenagers will be cast in teenage roles, and we encourage you to audition even if you are not the age of the character. We are looking for a diverse cast, and encourage people of all ages, backgrounds and experience to audition for the role of their choice. Due to the style of the show and its vocal demands, auditionees must be 18 years or older at the time of the audition.
Powered by Yendif Technologies